QNX Active Sound Design and HEAD acoustics
Together delivering a better vehicle sound design experience.
HEAD acoustics and BlackBerry QNX join forces to create the next generation vehicle sound design and prototyping solution
BlackBerry® QNX® is partnering with HEAD acoustics to provide an interactive vehicle sound design and auditioning workflow with unrivalled speed, quality and greatly simplified deployment to production.  
QNX Active Sound Design (ASD) enables you to design sounds interactively and audition your designs in the context of HEAD acoustics' simulated vehicle powertrain and noise environment – entirely on the desktop. It comprises the industry-leading sound design tool, LiveAMP, combined with a platform-agnostic embedded runtime library that implements all the sound synthesis, engine order reduction and other sound design features in the embedded target system. The QNX ASD embedded runtime is portable to a wide range of automotive embedded systems, running leading operating systems including the QNX Neutrino® Real-time Operating System (RTOS), Linux and Android. It is also portable to dedicated audio Digital Signal Processors (DSPs) – either discrete or embedded within automotive systems-on-a-chip (SoCs).
Deploying to production is a simple one-step process, and you can continue tuning and making final adjustments using LiveAMP connected to the embedded system.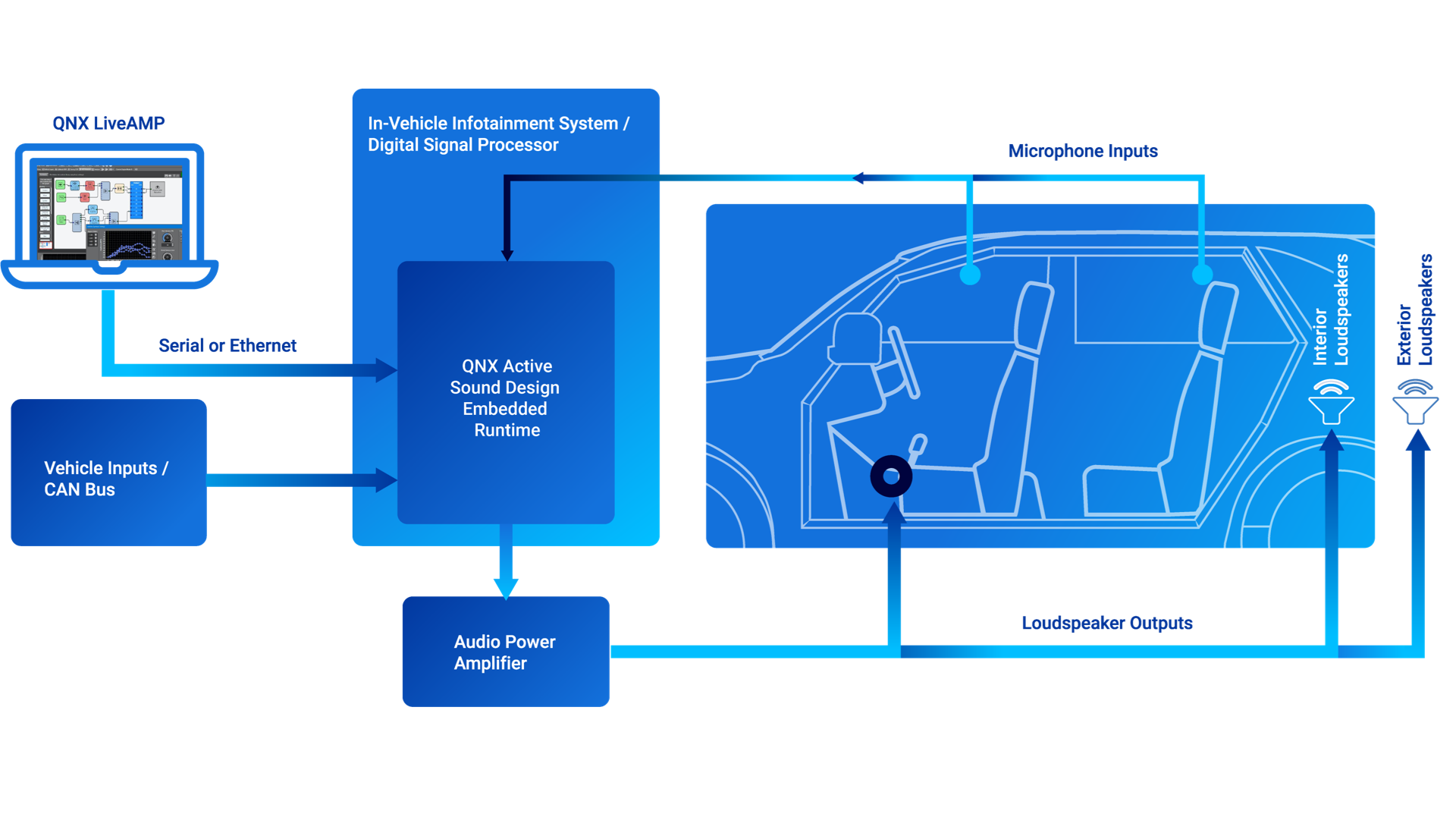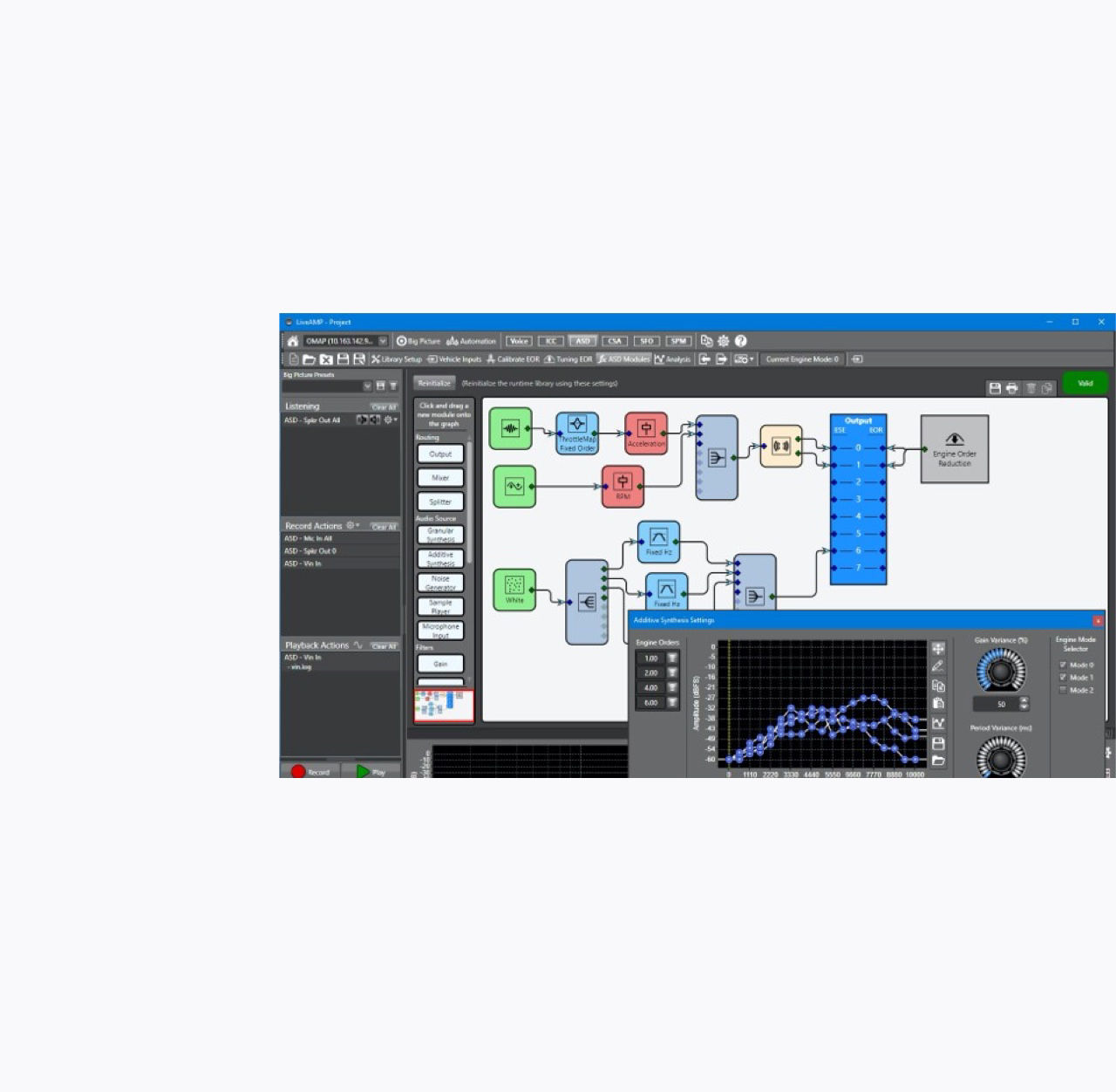 What is QNX LiveAMP?
QNX LiveAMP is a graphical tool running on Microsoft® Windows™ designed for tuning, diagnostics, configuration and anaylsis of the QNX Acoustics Management Platform. This powerful tool enables you to perform real-time and interactive adjustments to all system parameters, including the injection and streaming of signals and vehicle data at multiple tap-points in the system. It has dedicated vehicle sound design functionality with a unique and intuitive graphical signal flow interface. QNX LiveAMP lets you audition sound designs prior to deploying them in production by enabling you to test, experience and validate designs based on recorded or simulated vehicle data. QNX LiveAMP includes a runtime library that is identical in functionality to the production library and provides you with the most direct path to realizing rich and sophisticated sound designs suitable for the next generation of vehicles. The QNX ASD embedded runtime library is portable to all automotive production hardware and operating systems, including the QNX Neutrino RTOS, all Linux variants, Android and dedicated digital signal processors.