Complete the form below to watch a recording of webinar
The automotive industry has fully embraced virtualization in digital cockpit designs and driver assistance modules. Traditional embedded markets of industrial control and medical devices have been more cautious, and rightly so.
It is not until recently that embedded hypervisors could blend the features of Android and Linux with the realtime and safety requirements of legacy control environments. These new hypervisors are designed to grow with your product innovation, letting you add features more quickly and meet production timelines.
Randy Martin, Senior Product Manager, Virtualization Technologies, discusses the current virtualization landscape and hypervisor designs before unpacking five ways that virtualization can help you keep your embedded tech competitive.
Watch this webinar to learn how to:
Move to new hardware without disrupting existing environments
Reduce costs by sharing devices between operating environments
Maintain fast boot time, real-time response and deterministic behavior while co-existing with new operating system environments
Innovate with advanced features of Android and Linux
Support all the above while preserving safety and security
About the Presenter:
Randy Martin, Senior Product Manager, BlackBerry QNX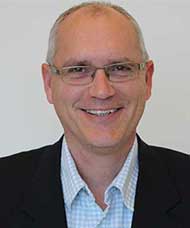 Randy manages BlackBerry QNX's virtualization software, led by the QNX embedded hypervisor. He is also part of the QNX Acoustics team, helping to define and deliver soundscape solutions for the automobile. Randy has held many roles including software development, technical field support and product management. Randy Martin holds an associate degree in Electrical Engineering, Ryerson University, Canada.