QNX Black Channel Communications Technology
A safe software solution for data communications in embedded systems.
Functionally Safe Data Communication
There is a growing demand for functionally safe data communication, especially in safety-critical embedded systems for automotive, robotics, industrial controls, rail and medical devices.
QNX® Black Channel Communications Technology meets or exceeds the highest functional safety standards and is certified by TÜV Rheinland to ISO 26262 ASIL D. Following the Black Channel approach, defined in the IEC 61508 standard, this solution provides reliable data transmission and consumption, greatly reduces the scope of certification and eliminates the need to have a safety-certified communication stack.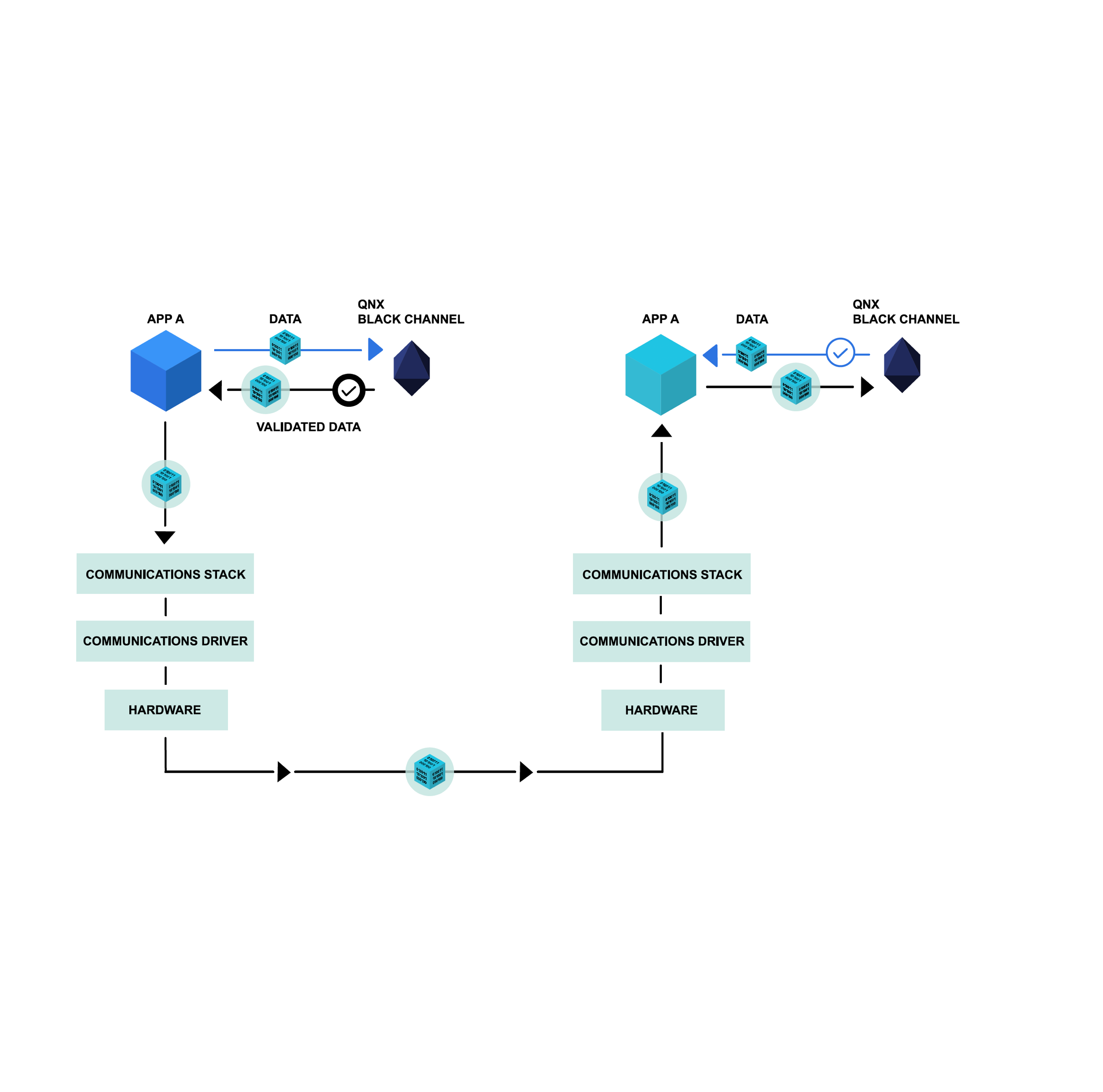 Pre-Certified Black Channel Communication Solution
Ensure the safety of your system's data communication by encapsulating the data being exchanged in a safety header and validating it at both the sender and receiver.
Includes a safety-certified mechanism to send and receive data passed over unsafe communication protocols (e.g UDP, TCP, CAN)
Provides integrity checking, authentication and detection of data loss
Supports AUTOSAR Classic profiles
Uses minimal computing resources and has minimal impact on data transmission speeds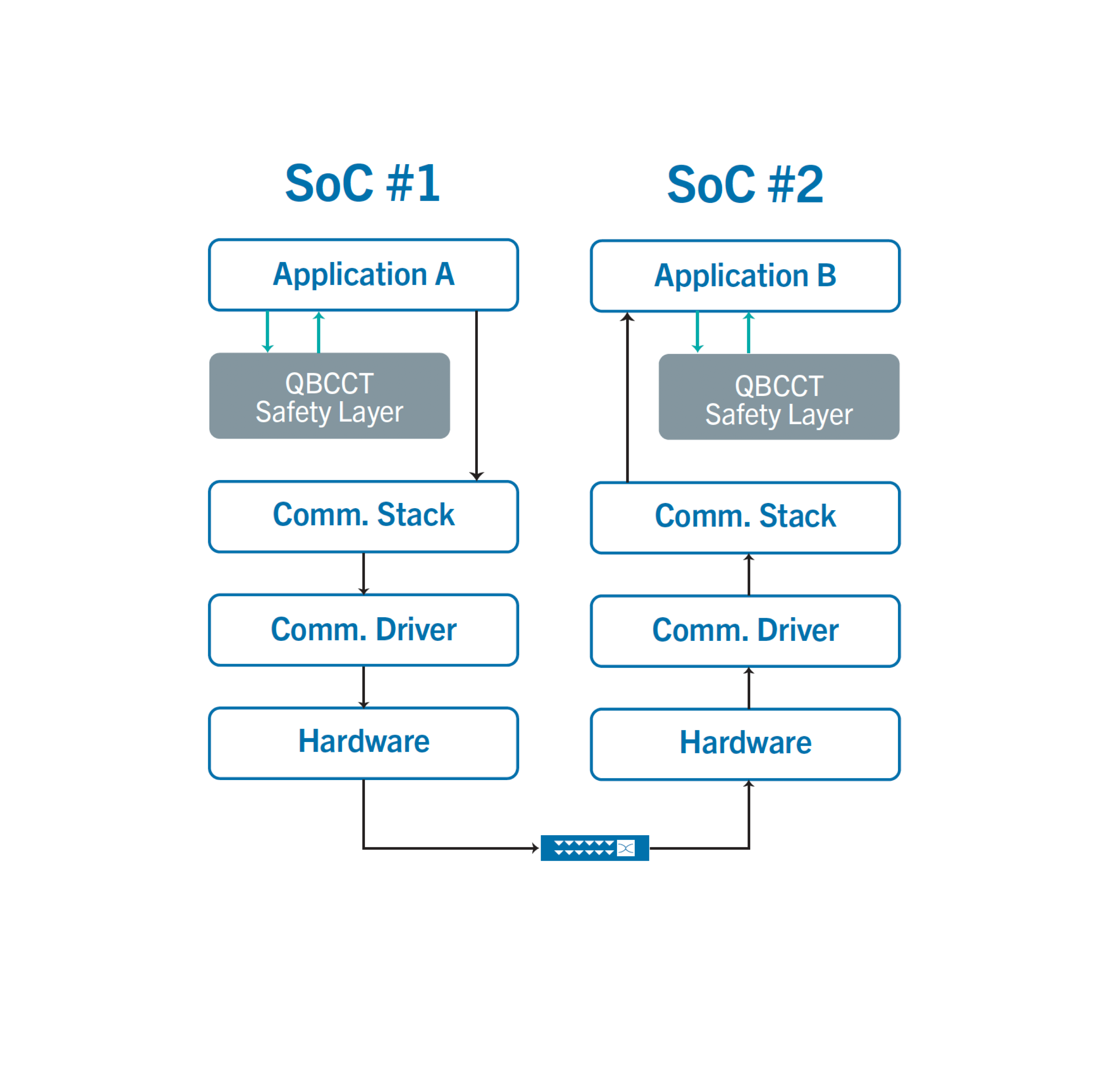 Streamline Development and Reduce Certification Scope
QNX Black Channel Communications Technology protects data communication regardless of underlying communication software and hardware. A "safety bag" for data detects the faults defined in IEC 61508 and ISO 26262 including:
Data issues such as loss, insertion, corruption, masquerade or repetition
Incorrect message addressing
Asymmetric data
Invalid message sequencing
Reception only by subset
Specification and Profile Support
AUTOSAR SW-C E2E
Profile 1 – CRC8
Profile 4 – CRC32
Profile 6 – CRC16
Profile 7 – CRC64
CUSTOM
Profile 17 – HMAC (SHA 256)
Profile 17 – HMAC (SHA 512) 
Meet with BlackBerry QNX Functional Safety Experts for Help with Your Next Certification or Safety-Critical Project
Related Products and Services